MANVILLE TAKES THE CROWN
August 30, 2015
What a great weekend of games. Right when you thought you couldn't be more entertained, Manville Pizza kicks it up a notch and wins the championship hands down. Mark Schiavone would steal the show by allowing a total of 3 goals in 3 playoff games. Roman Law came into Sundays action on an emotional ride after beating the number 1 seed Manny's Hockey Shop the previous night. It would go into over time and would end with Peter Meegan putting in the game winner with 14 seconds left. While Roman Law was celebrating, Manville Pizza was taking care of their business and getting over on the number 2 seed, MSCCC. Dan Dussaults crew would put up 5 goals in a chippy game that saw MSCCC lose their cool and put up 8 penalties. The 5 - 2 win would put them against Roman Law for the chance at greatness. The final game of the season started with a zero, zero tie going into the second period. Bobby Martin would get the scoring going putting in a nasty back hander. Later, Jodi Pachomski would put in, what would turn out to be the game winner from Dan Dussault. In the third, the air would come out of the Roman Laws tires with Rich Dias poking in the puck rebounding from Dussaults shot from the point. An empty netter and a nail in the coffin would allow Manville to RAISE THE TROPHY!
Congrats to everyone on Manville Pizza for a great season and an awesome finish!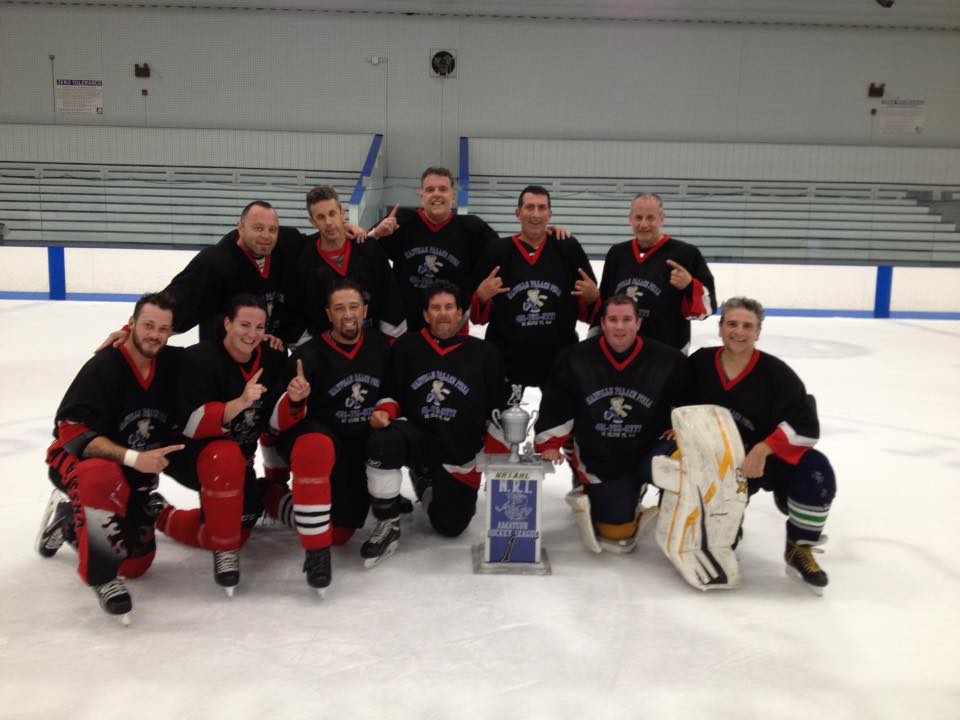 LIVE-BREATHE-LOVE-------------------------HOCKEY!!!!!