This is Beer League Hockey!!! at its finest.
July 15, 2016
The MATTY REPORT
In the humid summer night, where the air is soft and heavy, the warriors of NRIAHL go to battle.
Manny's Hockey Shop and MSCCC squared off in the first game. This would be the marquee game of the night. The prognosticators had this one a tie in Vegas. It would almost pay out. Nick Miranda would score the first goal and the last to put Manny's in the win column. MSCCC would not go quietly into that good night. They continued the pressure right down the to final seconds. In the end they just couldn't drive in the tie. Gary Ouilette would score for his team. Anthony Lisi and Mark Ferreira would pop in the goals for Manny's.
In the second game of the night, Roman Law came roaring out, getting 2 quick goals to start the game. Captain Shawn Smith  would be the catalyst that put their team ahead. Unfortunately, the lead would not last. Dan Dussault would put the game tie and winning goals in succession. Captain Dan would come off the bench to take the pass from Frank Notorianni and be free to score The goals were spread around by Notorianni, Dussault and Jodi Pachomski with 2 goals each. Notably Scott Hawes had a goal and 2 assists. With the win, Manville Palace Pizza puts themselves in the mix for tops in the standings.
In the final game, The Final Touch would get out of an early jam. Vescera would come out to an early lead, 3-1. Rob Edelman would lead the team with a hat trick, scoring early and often. Jarred Martin would also score a beauty by staying with the puck through a gauntlet of players. In the Second, Mike Ferreira jumped up and got an early goal.  Ferreira would put home a goal off of the glove of Rob Edelman. In just 30 seconds later, another goal would be dropped in by Captain Ahab. Rich Dias would put his mark on the league, while filling in for the Emperor in net. Rich had a great game, despite what he says.
Final touch would put it away with 2 goals by Brian Duboc, Kreg Lebelle and Peter Meegan.
Stay tuned hockey fans, the games you saw this week, are the games you will see next week. Will the tables turn for Manny's and MSCCC? This reporter believes that is the game to watch. Will Roman Law figure out the goaltending of Dave Mac of Manville Pizza? Will Final Touch continue its winning streak? Or will Vescera take advantage of their cocky behavior?All these questions and more will be answered, same bat time, same bat channel.
If anyone is interested, Rich Dias and Jim Joubert of Identity Crisis and NRIAHL will be playing at Boondocks in Fall River, Mass. tonight. Come show your support!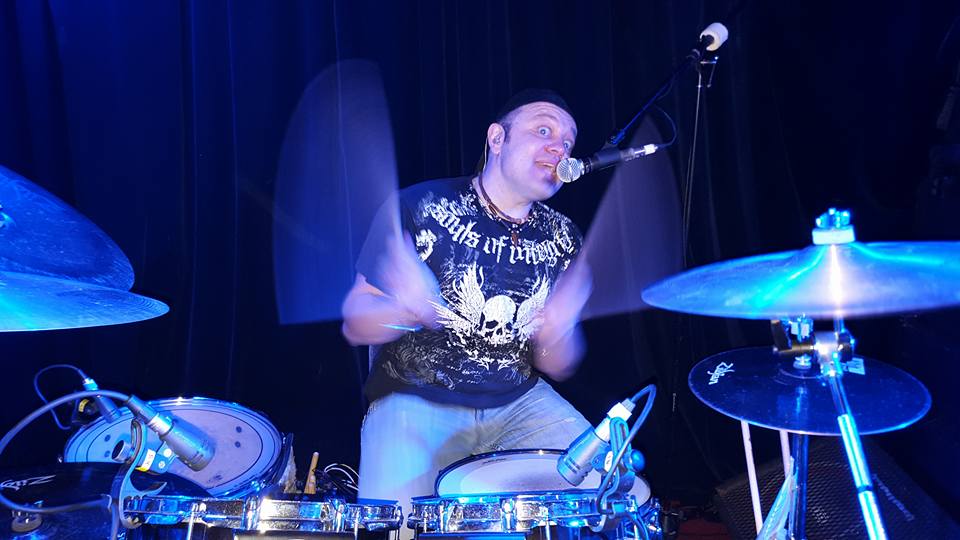 LIVE, BREATHE, LOVE................................HOCKEY!!!!!